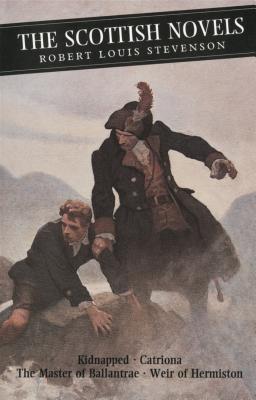 Stock Image
Author Name Stevenson, Robert Louis
Title The Scottish Novels
Binding Soft cover
Book Condition Very Good
Book
Publisher United Kingdom Canongate Books Ltd 1995
ISBN Number 0862415330 / 9780862415334
Seller ID 000164
Slight Scuff And Bump To Bottom Of Spine. Otherwise A Fine Copy.
Publisher's description
Tour great novels take us deep into Robert Louis Stevenson's imaginative and bittersweet relationship with his native country. "Kidnapped," and its sequel "Catriona," are renowned the world over as supreme stories of adventure and romance. On another level they also explore the subtle divisions of Scottish history and character in the 18th century, and (some would say) the present day. The "Master of Ballantrae" takes a darker and more disturbing turn, with its tale of rival brothers caught in a web of hatred, obsession, love, and betrayal which draws them to their end in the frozen wastes of North America. Stevenson's fascination with the divided nature of the human self (most obviously demonstrated in "Dr Jekyll and Mr Hyde") appears again in the "Weir of Hermiston" with its terrible confrontation between a father and his son. With an unsurpassed combination of physical adventure and psychological insight, "The Scottish Novels" have moved and thrilled readers and writers from Stevenson's contemporaries to the present day. Introduced by Jenni Calder and Roderick Watson.
Price = 8.00 USD